Giving Back
It was an honor to be able to give a percentage of Sue Sartor sales to this incredible organization,
Women for Women International
. "
Women for Women International supports the most marginalized women to earn and save money, improve health and well-being, influence decisions in their home and community, and connect to networks for support." The profits of these sales are able to contribute to support the ability for marginalized women all over the world to have access to resources such as education, jobs, family planning, and more. 
I am thrilled to participate in this years Heart of Gold Love Luncheon to benefit 
Clayton Dabney for Kids with Cancer
. The organization provides families in need, more specifically families of children in the final stages of terminal cancer, assistance in creating everlasting memories by providing last wishes, gifts, special events, family travel and financial assistance with household expenses. 
22% of Sue Sartor sales during the time of benefit event went back to support this incredible organization.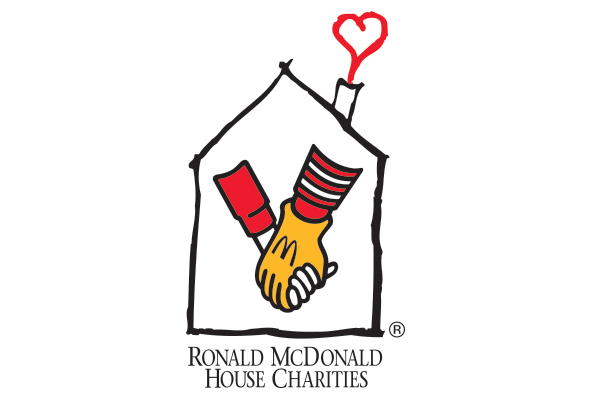 I have partnered with Hazen & Co., a Dallas-based jewelry brand, for a fun collaboration that will hopefully bring smiles and send love to many this Spring!
For the collaboration, both brands are creating limited edition products (a one of a kind punch pink and dusty blue block print Paloma dress with ruffled collar by SUE SARTOR and an exclusive pink quartz and gold vermeil bracelet stack from Hazen & Co.) to launch on Friday, January 22nd with the hope of creating excitement. We hope to celebrate all Spring long along with the opportunity to give back. 
Ronald McDonald House Charities is near and dear to our hearts. Their mission is "Helping Families around the world access medical care and resources they need." So, we have decided to donate $100 for every dress sold along with one "LOVE" bracelet to every RMH female pediatric patient for every bracelet stack sold. 
UPDATE: The punch Pink and Dusty Blue Paloma has been reprinted and continues to sell to benefit RMHC! There has never been a better time to "Spread Love" & share optimism. Let's go!
In light of the recent Global crisis with COVID 19, I had several options for giving back to The Food Bank 4 NYC and Meals on Wheels in New Orleans for the Council on Aging. One option was a collaboration with interior designer Shelley Johnstone, of which $100 per  Mahogany Paloma dress went to the food bank.  The next was any style in my new cotton silk floral fabric in any of the color ways, $100 per piece was donated to Meals on Wheels. More opportunities for giving back coming soon.

#FeedTheFrontLineNOLA @redbeansparade #kreweofredbeans  
Grass Roots Community Efforts Springing Up Nationally to Feed Front Line Workers and support the restaurant industry & community at large.  Feeding hospital workers~employing out of work musicians~while supporting local restaurants 
#community #keepgoing #stayafloat #giveback
It is important to give back to our communities both globally and locally. Along with designer Cynthia Cazort Collins, I founded the Global Market Collective in New Orleans with the purpose of giving back to Café Reconcile, a non profit helping at risk young adults to learn the skills necessary to work in the restaurant industry. At our first market,  20 innovative makers participated in our collective and we were able to give back $10,000. Most of our pop-ups are designed with a charity in mind.  We participated in Pop-Up Fabulous! A glorious mix of innovative designers and artisans in Memphis, TN to benefit the incredible work of Region One Health.
I am also committed to helping the David Sheldrick Wildlife Trust in Nairobi & Kenya. I want to help elephants orphaned due to poaching and other tragedy have a safe and healthy life.  So far, we have adopted Tesuja who was orphaned by poaching in the Masai Mara region and Tamiyoi who was miraculously rescued in Northern Kenya at the bottom of a water well. We love our elephant babies. Our most recent adoption is Roho who was orphaned due to poaching. Roho was found in a lava field with his deceased mother. We hope to continue to adopt elephants as the business grows.
You will see us run specials from time in hopes of supporting worthwhile causes such as these.
SUE SARTOR donates on average an additional $2500 in product quarterly to local fundraisers and other causes dear to my heart. My goal is to eventually be able to give back to each community that we produce our garments in, in a meaningful and very specific way. 
CLICK ANY LOGO BELOW TO SEE HOW WE ARE GIVING BACK!
VIRTUAL HOLIDAY BOUTIQUES:
SAVE THE DATE FOR A VIRTUAL HOLIDAY BOUTIQUE BENEFITING THE WOMEN'S BOARD OF NORTHWESTERN LAKE FOREST HOSPITAL
DATES: NOVEMBER 13, 2020 - NOVEMBER 20, 2020 
SAVE THE DATE FOR A VIRTUAL HOLIDAY MARKET BENEFITING THE CHILDREN'S HOSPITAL OF PHILADELPHIA - CHOP 
DATES: DECEMBER 2, 2020 - DECEMBER 9, 2020
WE ARE PLEASED TO SUPPORT THE NANTUCKET HISTORICAL ASSOCIATION: